Horizon Europe Intelligence & Proposal Development Workshop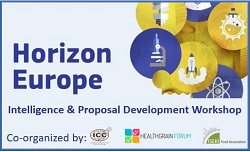 This workshop will be a 2 stage training for all ICC, HGF and IFA members.
1. Training Day
Horizon Europe: what's new - what's not?

Introduction to Horizon Europe
Differences and similarities to Horizon 2020

Policy wise
Work programme structure, eligibility criteria, proposal template

Introduction to relevant topics and Horizon Europe funding schemes

Key Strategic Orientation B - Restoring Europe's ecosystems and biodiversity, and managing sustainably natural resources and Horizon Europe Cluster 6
Relevant Horizon Europe missions and partnerships
Planned Output: Knowledge of Horizon Europe and relevant funding schemes
Call selection:

Presentation of pre-screened selection of suitable calls from the (draft) Work Programme for Cluster 6
Identification of potential coordinators & partners (moderated exercise)
Planned Output: List of relevant calls & interested partners
2. Training Day
Preparatory Work

Develop ideas, initial concept & questions
Planned Output: Initial ideas for the proposal

Pre-Proposal Development:

In-depth call analysis
Development of objectives
Development of basic work package structure
Planned Output: Pre-Proposal for further elaboration


Our trainers are: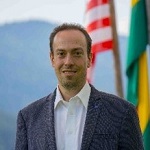 Daniel Spichtinger, Independent expert 

Core Competences: EU research policy, open access and FAIR data, EU Horizon 2020 proposal writing
See Daniel Spichtinger's full profile here
Since 2018 Senior expert on EU research policy & projects / open science specialist (self-employed)
Since 2018 Ludwig Boltzmann Gesellschaft Grants Service (part time employment)
Since 2018 Lecturer on EU Project Development at the FH Campus Wien and University of Vienna (part time)
2012 - 2018 European Commission, DG Research and Innovation, Senior Policy and Project Officer for Open Access
2008 - 2011 RTDS Group, EU Dissemination & Project Consultant
2007 Milestones Project Manager
2001 - 2002 Master of European Studies / Contemporary European Politics, University of Bath
1995 - 2000 Master in English, combination of Media Studies & History, University of Vienna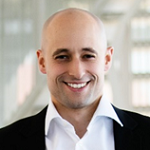 Rainer Svacinka, CEO Sumo Technologies GmbH
Core Competences: Research project management, European and national research funding schemes (Horizon 2020, Erasmus+, European Commission Framework Programs)

See Rainer Svacinka's full profile here
Since 2018 Founder & CEO at Sumo Technologies, GmbH
Since 2018 Lecturer on Research Project Management at the FH Campus Wien and University of Vienna
2010 IPMA Certified Project Manager
2007 - 2017 Consultant and Project Manager for RTDS, ICC, BetaTechnology, Boku
Coach in the IPMA Coaching and Mentoring Program
Evaluator for the Young Project Manager Award in Austria
Current projects include: several Erasmus+ projects & ASKFOOD Knowledge Alliance
MSc in food and biotechnology from University of Natural Resources and Life Sciences Vienna
Who should attend this webinar?
This webinar will be of great interest anybody who wants to get familiar with the new Horizon Europe Programme and sees this as a chance to meet potential consortia partners for a proposal.
What will you learn about?
Participants will gain knowledge about the Horizon Europe Programme and relevant funding schemes. They will meet potential project partners and elaborate together a list of relevant calls and interested partners.

On day 2 all interested parties elaborate together initial ideas for future proposals and start drafting pre-proposal(s) for further elaboration.
Date:
Part 1: 28 April 2021 | 9:00 AM - 12:30/13:00 PM CEST (Vienna)

Part 2: 07 May 2021 | 9:00 AM - 12:30/13:00 PM CEST (Vienna)
Price:
Part 1: Free for ICC, HGF and IFA Members | € 50 for Non-Members

Part 2: € 150 for ICC, HGF and IFA Members | € 250 for Non-Members

Please note:  you need to register for each part separately!

PS: As ICC Member you can join part 1 of this webinar free of charge. In case you did not receive your discount code, please contact the ICC Headquarters!