ICC Members can participate in LIVE webinars for free! All webinars include a live Question & Answer session with the presenters. Members can claim their free discount code at the ICC Headquarters. After registering, you will receive a confirmation email containing information about joining the webinar. Reminders will be send 1 day and 1 hour prior to the live webinar.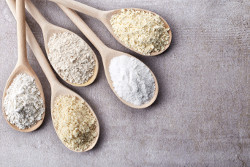 15/12/2020: 
Gluten free: from a trend towards high quality products

Gluten-free food is present everywhere nowadays. Although only a small percentage of buyers of gluten-free products are gluten intolerant or gluten sensitive, the market grows about 25 % per year.

What's the background on this nutritional trend? And how to make a good and tasty bread without gluten? What about the analytical methods to measure flour quality of e.g. wheat – can they also be used for rice, corn and chickpea flour?



Speakers in this 2-stage webinar will be:

Aylin Sahin, University College Cork, Ireland
Stefan Jansen, Brabender, Germany
Jessica Wiertz, Brabender, Germany



The 1. part of this webinar was held on 17/11/2020.
Past Webinars
ICC Members can watch all recordings from past webinars on demand in the
ICC Member Area
(when logged in). Not sure whether your organisation is an ICC Member or not? Please contact the
ICC Headquarters
!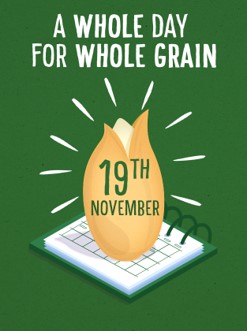 International Whole Grain Day: Building Healthy, Sustainable and Resilient Food Systems 19/11/2020


2020 has brought many things, including a reminder of how important resilient, sustainable, productive, and healthy food systems are in our lives. For policy makers, it is a fundamental task to continue to invest in policies to tackle the "triple challenge" of simultaneously providing food security and nutrition to a growing population, ensuring the livelihoods of millions of people working along the food chain farm to fork, and ensuring the environmental sustainability of the sector in the medium and long term. Studies show that whole grain foods save water, provide more food and less waste, and support better land use and healthy soil.

Join the WGI, the FAO, and a host of global leaders to discuss how the daily consumption of whole grains is a vital part of not only healthy, but also sustainable diets.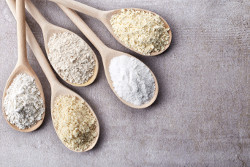 Gluten-free: from a trend towards high quality products - Part 1  17/11/2020


Gluten-free food is present everywhere nowadays. Although only a small percentage of buyers of gluten-free products are gluten intolerant or gluten sensitive, the market grows about 25% per year.

What's the background of this nutritional trend? And how to make a good and tasty bread without gluten? What about the analytical methods to measure flour quality of e.g. wheat - can they also be used for rice, corn and chickpea flour?

Speakers in this 2-stage webinar will be:



Aylin Sahin, University College Cork, Ireland

Stefan Jansen, Brabender, Germany
Jessica Wiertz, Brabender, Germany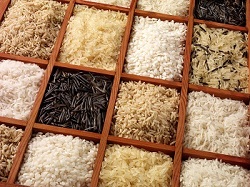 A new protocol for RICE VARIETY IDENTIFICATION  20/10/2020


Dr. Kae-kang HWU, from the Department of Agronomy at the National Taiwan University, established a protocol for rice variety identification with a novel set of 12 simple sequence repeats (SSR) markers, which has been tested by two stages of international ring trials. This identification method has been applied for an ICC Standard and is introduced during this webinar.

This webinar consists of:


5 self-study tutorials providing recorded presentations and videos

A live discussion sessions to discuss all Questions & Answers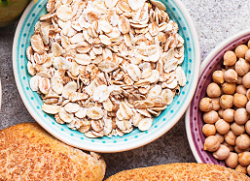 DIETARY FIBER MEASUREMENT HAS CHANGED - what does this mean for you? 13/10/2020


In this webinar Prof. Barry McCleary, CEO and owner of Megazyme and method's author:

Highlights what has changed and why

Provides guidance on how to select the correct method for a particular food sample (incl. RS2 or RS3)

Furthermore, Dr. Dave Plank, Managing Principal of WRSS Food & Nutrition Insights:

Focuses on the impact this change in DF measurement will have on regulatory compliance by examining the US as a case study

Outlines in detail the essentials of the analytical documentation needed to support compliant dietary fiber labelling for Nutrition Facts Disclosures in the US