DIETARY FIBER MEASUREMENT HAS CHANGED. What does this mean for you?

International standardization bodies such as ICC (Standard No. 185) and AOAC (Method 2017.16), recently adopted a new method for the measurement of dietary fiber (DF) content.

The Codex Committee on Nutrition and Foods for Special Dietary Uses (CCNFSDU) recommended adoption of this new dietary fiber method at their last meeting in November 2019. The next step will be acceptance by the Codex Committee on Methods of Analysis and Sampling (CCMAS).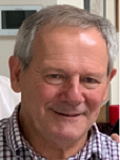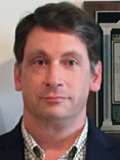 In this webinar
Prof. Barry McCleary
,
CEO and owner of Megazyme and method's author
, will
Highlight what has changes and why
Provide guidance on how to select the correct method for a particular food sample (incl. samples that contain resistant starch such as RS2 and RS3)
In the second half of,
Dr. Dave Plank
,
Managing Principal of WRSS Food & Nutrition Insights
, will
Focus on the impact this change in dietary fiber measurement will have on regulatory compliance by examining the US as a case study
Outline in detail the essentials of the analytical documentation needed to support compliant dietary fiber labelling for Nutrition Facts Disclosures as on July 1, 2020 FDA began enforcing new dietary fiber labelling laws in the United States
Megazyme Research Director David Mangan will moderate the webinar and introduce the speakers.
Who should attend this webinar?
Cereal and food scientists, nutritionists, researchers, millers, bakers ... and all those interested in dietary fibre.
What will you learn about?
Changes from the new method for the measurement of dietary fiber
How to select the correct method for a particular food sample
Impact of the new dietary fiber measurement on regulatory compliance in US
Date:
13th October 2020
| 16:00 hrs CET | 10:00 am EDT
Price: Free for ICC Members
 | € 25 for Non-Members
 PS: As ICC Member you can join this webinar for free. In case you did not receive your discount code, please contact the
ICC Headquarters
!