Gluten free: from a trend towards high quality products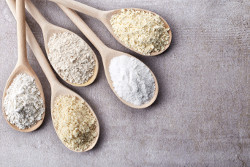 Gluten-free food is present everywhere nowadays. Although only a small percentage of buyers of gluten-free products are gluten intolerant or gluten sensitive, the market grows about 25 % per year.


The determination of the suitable recipe for gluten-free products and the selection of the most suitable raw materials is still a challenge for industry and research.


The methods for testing the quality of wheat flour, including the
ICC Standard No. 115/1
for determining the water absorption of flour and the kneading properties of the dough, have been established for decades.
Brabender and University College Cork will demonstrate that these methods can also be used for the analysis of gluten-free flours and doughs.


In this 2-stage webinar, the following speakers will provide answers to the questions: What's the background on this nutritional trend? And how to make a good and tasty bread without gluten? What about the analytical methods to measure flour quality of e.g. wheat – can they also be used for rice, corn and chickpea flour?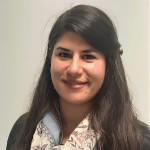 Aylin Sahin studied bioprocess engineering at Technical University Munich before moving to Cork in Ireland. There she finished her PhD in the field of sugar reduction in cereal-based products under the supervision of Prof Elke Arendt in 2019. Currently, Aylin is a post-doctoral researcher in the Cereal and Beverage Science Research Group of Elke Arendt and is working on a range of different topics, such as plant-based proteins and dietary fibre, as well as sourdough technology and gluten-free research.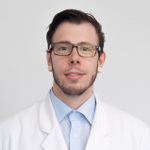 Stefan Jansen is working as Application Technologist for Brabender in the Food Application Laboratory since 2012 and is a trained baker and food technologist with more than ten years of experience in bakery, food technology and in application laboratories. His tasks at Brabender include the performance of material tests, the development of applications and processes, the validation of equipment and properties, customer consulting and the implementation of customer training courses and seminars.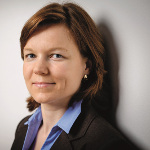 Jessica Wiertz, Manager Applications (Food & Chemical) has been with Brabender since 2016. She is a graduated engineer in food technology and also holds an MBA in Higher Education & Research Management. Her experience in food technology, analytics and laboratory management spans more than 10 years. Her responsibilities at Brabender include the coordination of the two German-based application laboratories, the establishment of the research strategy and the coordination of projects together with the application and business development team as well as the translation of industrial requirements into application and device development projects.
Who should attend this webinar?
Executives and specialists involved in gluten-free raw material control, product and recipe development:
Food technologists and managers (R&D, QM) in all industries dealing with flours and doughs
Researchers in Food Science
What will you learn about?
Why should I develop gluten-free products?
How can I overcome the challenges of gluten-free product development?
How can I measure the quality of gluten-free flours as a basis for product optimization?
How can I improve the quality of gluten-free products with functional ingredients?
Date:
Part 1 - Fundamentals on gluten-free bread technology and product development: 17 November 2020 | 16:00-17:00 CET |  09:00-10:00 AM CST
Part 2 - Methods for gluten-free raw material qualification: 15 December 2020 | 16:00-17:00 CET |  09:00-10:00 AM CST
Price:
ICC can offer this event
FREE OF CHARGE
for everybody as this webinar organised
with the valued support of Brabender GmbH & Co