Sourdough: A tool to improve flavour, sustainability, and digestibility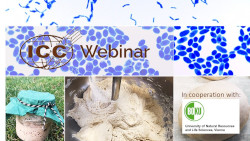 Sourdough technology has been used for centuries in breadmaking. Nowadays the interest of consumers regarding sourdough products is again growing due to its beneficial properties. Lactic acid bacteria and yeasts that are naturally present in sourdough contribute to improved sensory attributes and enhanced shelf-life. Due to the elongated storage of fermented products an important contribution to sustainability can be made.

Further, an increased number of people is suffering from wheat hypersensitivity reactions. But, sourdough processing was proven to be an effective tool to reduce wheat components that are known to elicit adverse reactions when consuming wheat and other cereals. By identifying strains of yeasts and lactic acid bacteria and characterizing their metabolisms, specific sourdough cultures might be selected in order to address individual health conditions and needs.

The use of sourdough fermentation constitutes a long history in bread making and a topical research issue for approximately 55 years. The use of sourdough results in improved properties of the end product with respect to shelf-life, sensory, health properties, and digestibility. Responsible for these benefits are microorganisms, especially lactic acid bacteria and yeasts, present in sourdough. Within this webinar we will focus on questions about the inhibition of spoilage microorganisms like fungi and bacilli by sourdough-related lactic acid bacteria and yeasts and look into the question if sourdough processing can lead to better digestible bakery products.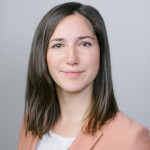 Lisa Call is currently working as a researcher at the Institute of Plant Breeding at the University of Natural Resources and Life Sciences (BOKU) in Tulln, Austria. During her PhD thesis she focused on improving the digestibility of wheat bakery products. The main objective of her research is the characterization of wheat components that trigger adverse reactions in susceptible individuals. Although being at an early stage of her scientific career, Lisa Call is author of several scientific publications and an invited speaker at national and international conferences. She has received several performance scholarships and awards during her PhD studies including the Austrian Nutrition Research Award 2020 (from the Austrian Nutrition Society) and the Austrian Best Student Award for students of agriculture 2019 (from Saatgut Austria).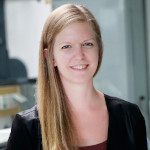 Vera Fraberger completed her PhD at the University of Natural Resources and Life Sciences, Vienna (BOKU) on the Subject "The microbial ecology of cereal fermentations – Sustainability and health promoting effects by sourdough processing" in 2020. She is currently working at the Department of Food Science and Technology, Institute of Food Science as university assistant. Her research focuses on food microbiology, especially on the microbiota of sourdough and its beneficial impact in breadmaking.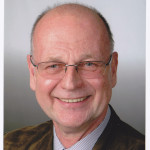 Alfred Mar from ICC-Austria will moderate this webinar.








Who should attend this webinar?
This webinar will be of great interest to researchers and industry with activities or interest in the area of sourdough, cereal technology, and nutritional science. We also welcome representatives of bakeries that are interested in modern trends.
What will you learn about?
By the end of this webinar, participants will gain a clear understanding how sourdough technology can be used as a tool to address consumer acceptance and sustainability.
Date:
21 April 2021 | 15:30-16:30 CET
Price:
Free for ICC Members | € 25 for Non-Members
PS: As ICC Member you can join this webinar for free. In case you did not receive your discount code, please contact the ICC Headquarters!