Development and healthy upgrading of grain industry in the post-epidemic era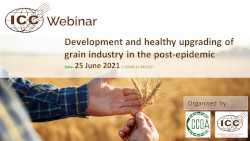 In order to promote the development and healthy upgrading of the food industry in the post epidemic era, CCOA and ICC invited three experts in the industry to discuss the three topics: "Processing technology innovation and Glycemic Index evaluation of Coarse Cereals", "Healthy development of rice industry in China in the post epidemic Era" and "Upgrading and innovation of plant protein industry"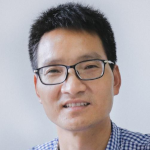 Xinzhong Hu is working for the Shaanxi Normal University as a Prof. of College of Food engineering and Nutrition Science , director of processing institution of China Agricultural Research System, director of Shaanxi province International Cooperation Research Centre of Cereal Science, Sectary General of Coarse Cereals Commission of Chinese Food Industry Association, editor board of Journal of the Chinese Cereals & Oils Association. Xinzhong Hu published more than 120 papers, focused on the oats and buckwheat processing and functionality evaluation.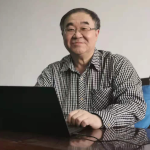 Jian Xie is the chief engineer of China Grain Wuhan Scientific Research & Design Institute, as well as the Vice Chairman of Food Sub-association of CCOA (Chinese Cereal and Oils Academy). Prof. Xie has been engaged in R&D, Engineering Design and Technical Services for rice processing industry since 1982, presided over the completion of more than 10 National Key Science and Technology Project on rice processing, drew up or revised over 20 national and international standards, such as "Rice", and ISO Standard "Rice-Specification", etc. Prof. Xie designed or provided technical advice for rice processing enterprises such as COFCO Rice, Jinjian Rice Group, Beidahuan Rice Group, China Resources Ng Fung, Oriental Grain & Oils Group, etc..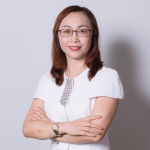 Yuanrong Jiang is currently the Deputy General Manager of Wilmar Global R&D Center. She received her Ph.D. degree in cereals, oils and vegetable proteins from Jiangnan University, Wuxi, China. Her major research interests are oil and protein's nutrition and health, comprehensive processing and utilization of oil technology and by-products, oil flavor and food safety, etc. Dr. Jiang has published over 100 peer review journal papers and book chapters. She has applied a total of 113 national invention patents, while 44 of which have been authorized and successfully industrialized. she has been awarded the grand prize and the first prize of Science and Technology Progress Award by Chinese Cereals and Oils Association twice. She is the Director of Food sub-association of Chinese Cereals and Oils Association (CCOA). She also serves as director or member for 11 more national government organizations and academic institutions.
Who should attend this webinar?
This meeting is open to experts, scholars and enterprise representatives of the grain industry, as well as people interested in the development and healthy upgrading of the grain industry.
What will you learn about?
You will learn about the latest research achievements and development trends in the field of food; Unlock the relationship between food nutrition and health.
Date:
25 June 2021 | 09:00-11:00 CET
Price:
Free for ICC Members | € 25 for Non-Members
PS: As ICC Member you can join this webinar for free. In case you did not receive your discount code, please contact the ICC Headquarters!