Members of the International Sorghum Task Force are as follows: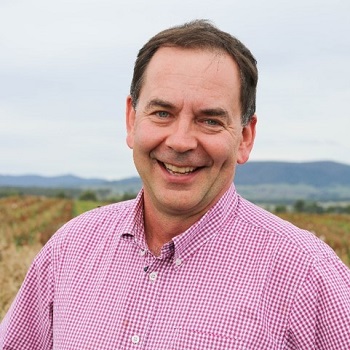 David Jordan - Chair of the Task Force

David Jordan is an Australian sorghum breeder geneticist with over 30 years' experience of working with sorghum in public and private sector. He currently leads the Australian sorghum pre-breeding program and in recent years he has also worked on a number of Bill and Melinda Gates Foundation projects focused on improving plant breeding programs in Ethiopia.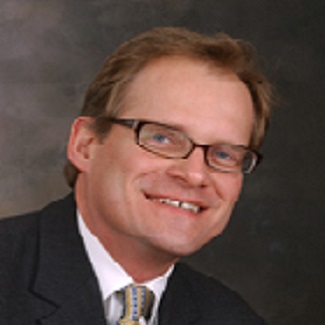 Timothy Dalton serves as the Director of the Sorghum and Millet Innovation Lab. Professor Dalton received an A.B. from Columbia University in 1988, an M.S. in Agricultural Economics from the University of Illinois in 1992 and a Ph.D. in Agricultural Economics in 1996 from Purdue University. Dr. Dalton's research and development experience in sorghum and millet stretches back 20 years back to a M.S. thesis on dryland sorghum and millet farming systems in the Peanut Basin of Senegal followed by an award-winning doctoral dissertation on the ex-ante economic impact of improved sorghum varieties on soil degradation in Southern Mali (partially funded by INTOSORMIL). He is well versed in interdisciplinary research and specialized in understanding the relationship between agricultural production, technological changed and the environment. He has extensive professional experience in more than 20 African nations.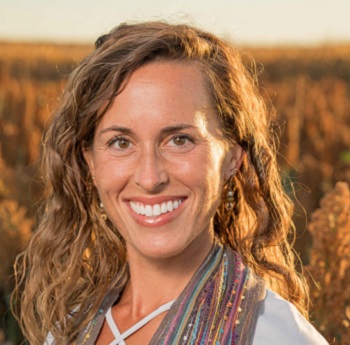 Kira Everhart-Valentin most recently served as the sustainability director at the United Sorghum Checkoff Program where she led the establishment of an industry-level sustainability program for U.S. sorghum that helped position sorghum as a sustainable solution for food, feed and energy sectors and serve the global community and its needs for nutritional and environmental health. Prior to that, she served as the program coordinator with the USAID Feed the Future Innovation Lab on Collaborative Research on Sorghum and Millet at Kansas State University, where she managed a global program on sorghum and millet with partners across nine different countries. The program linked U.S. teams with international teams across various areas of sorghum innovation and technology, including genetic improvement, agronomic practices and end-use processing.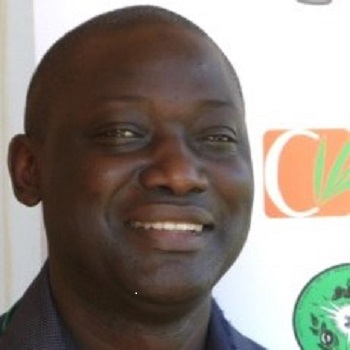 Ndjido Kane is a plant geneticist and molecular biologist, based at Institut Sénégalais de Recherches Agricoles. Dr Kane directs CERAAS, part of the Institut Sénégalais de Recherches Agricoles (ISRA). CERAAS specialises in drought adaptation of plants in West and Central Africa.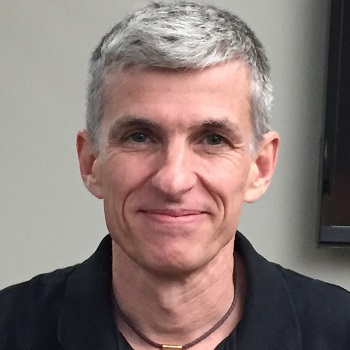 Jurandir Magalhaes is a molecular geneticist at Embrapa Maize and Sorghum in Brazil. His program is focused on the molecular and quantitative genetics of abiotic stress tolerance primarily in sorghum and maize, and includes comparative genomics with other crop species. More specifically, his research addresses the role of root biology in crop adaptation to soil-based stresses including drought, insufficient mineral nutrients, and toxic metals such as ionic aluminum. Dr. Magalhaes' research led to the isolation by positional cloning of one of the first plant aluminum tolerance genes, SbMATE.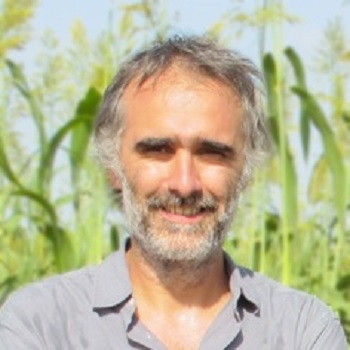 Jean-Francois Rami works as a crop geneticist at CIRAD. His main research areas are crop diversity and breeding methodologies, with a focus on sorghum and peanut in West-Africa. He has been coordinating several research project on marker assisted selection in Mali and Senegal as part of the Generation Challenge Programme. He is currently part of an interdisciplinary research team "Dynamics of diversity, societies and environments" in which he has been involved in the creation and the organization of the partnership platform IAVAO. He has previously worked as a CIRAD scientist based in Senegal and as a molecular breeder at a European seed company. He received his doctorate in Genetics and Plant Breeding from the University of Paris XI.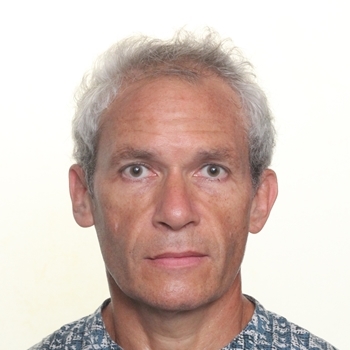 As a crop physiologist, Vincent Vadez has investigated the genotypic variation for drought adaptive traits in sorghum germplasm and in sorghum lines containing staygreen QTL. He has also used a sorghum crop simulation model to test where these traits would have the largest effects in target sorghum cropping zones of India, a work that he now tries to expand to sub-Saharan Africa. In the scope of this work he has been involved in, or has coordinated, several large research projects focused on sorghum across India and sub-Saharan Africa, which gave him the opportunity to interact with a large number of sorghum scientists across the world.