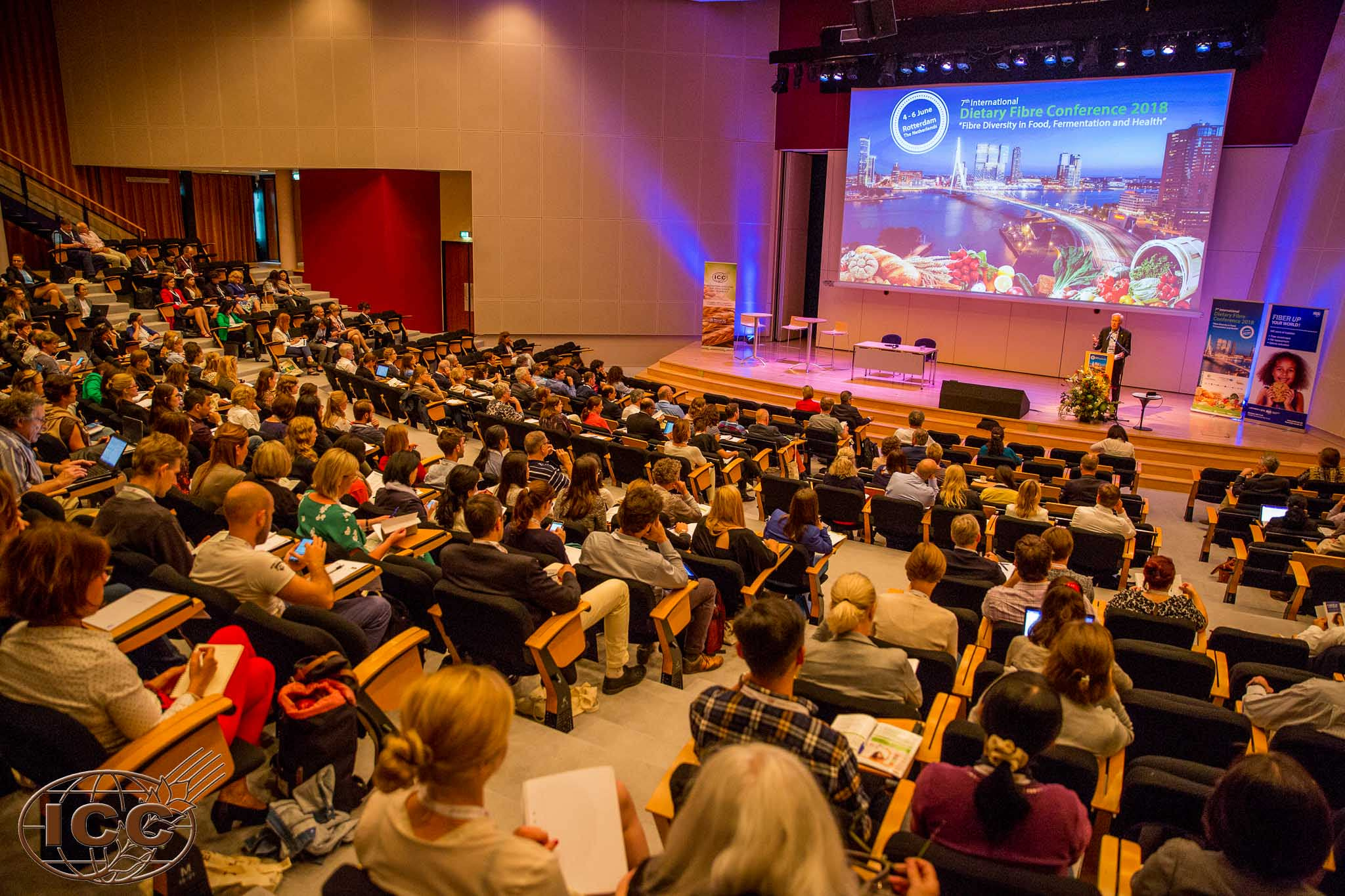 DF18 in a nutshell: 268 participants, 34 countries, 9 sessions, 49 oral presenations, 86 poster presentations.
The 7th International Dietary Fibre Conference kicked off with opening keynote talks by Louise Dye on increasing dietary consumption, Karen Madsen on the role of fibre in modulating gut permeability and immune health as well as Natalie Delzenne on gut microbiology related recommendations and Susan Tosh on diet diversity. The high participation of dietary fibre experts from around the globe shows the high relevance of dietary fibre in industry and health! A plenary discussion on dietary fibre labelling, a very lively poster exhibition followed by a networking welcome reception sponsored by CCC and TiFN rounded off the first day of DF18! 
Two sponsored best poster awards were granted to young scientists at DF18. Congratulations to the proud winners:
Madis Jaagura from the Tallinn University of Technology - poster titled "Short-term high-fat low-calorie diet reduced inflammation associated bacteria in fecal microbiota of overweight adults" - 500 euro award sponsored by The International Journal of Molecular Science

Victor Castro-Alves from the University of São Paulo - poster titled "Chayote fruit polysaccharides enhance lipid efflux and regulate nlrp3 inflammasome in macrophage-like cells exposed to cholesterol crystals" - with the focus on nutrition and health the 500 euro award was sponsored by Ingredion. 
The plenary room was full till the very end and participants benefited from various rounds of discussion such as with Paula Trumbo from FDA and discussion on labelling. The final panel discussion concluded this event and some hot topics were: how to communicate better the health benefits of dietary fibres?; How can "fake news" on carbs be countered? Should there be a higher recommendation on dietary fibre intake - should it be 50g/day? Dietary fibre will remain a hot topic and we look forward to continued discussion at the next Dietary Fibre conference in 2021!
Thanks to all participants, sponsors and endorsers for making DF18 the great event it was!