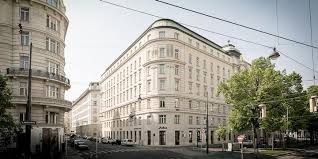 Application deadline:

2021-03-28

Employer:

ICC

Location:

Vienna, Austria
ICC is seeking a motivated individual to lead the ICC Headquarters in Vienna, Austria and to manage the association company ICC Services GmbH as ICC Secretary General. 
We are a recognized international association connecting cereal scientists and technologists around the world. We are committed to international cooperation through the dissemination of knowledge, conducting research, and developing standard methods. Founded in 1955, ICC is a non-political, not-for-profit organisation with its Headquarters in Vienna, Austria.
ICC offers
- a challenging job with the possibility to bring your own ideas to life,
- a familiar working atmosphere with motivated colleagues, flat hierarchies and an open communication culture,
- at an attractive working place in the centre of Vienna / Austria,
- with a competitive salary commensurate with the experience of the candidate.
The deadline for applications is March 28th, 2021.
Please find the detailed vacancy description here.
In case you have any questions, please feel free to contact the ICC Headquarters at This email address is being protected from spambots. You need JavaScript enabled to view it..