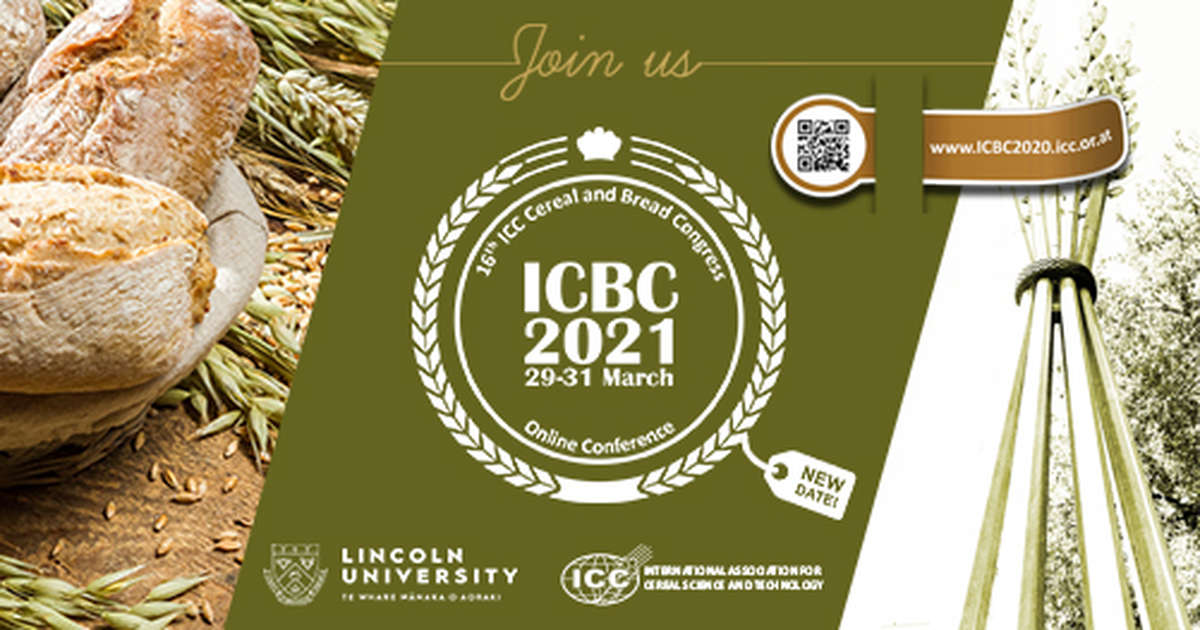 The digital 16th ICC Cereal and Bread Congress 2021 (ICBC2021) kicked off with opening keynote talks on "Delivering Health Benefits with Bakery Products" and "Preharvest Sprouting".
Conference topics were:
Cereal nutrition for health-conscious consumers
Food safety and security
Sustainable agricultural technology systems
Milling and bread making technology
Novel processing techniques for extrusion and biscuit making
Noodle quality and acceptability
Wholegrains, their definition and utilisation in foods
Molecular approaches to grain breeding
Global supply chain and trade
Alternative grain crops
Analytical methods for quality determination
Consumer perception of grain-based foods
The participation of 230 experts from 38 countries around the globe showed the high relevance of this sector in industry and health.
81 posters and 44 oral presentations contributed to the attractive scientific programme of ICBC2021, presented in 13 sessions.
ICC's affiliated journal "Journal of Cereal Science" kindly sponsored the two best poster presentations with the Young Scientist Award.
The awards were given to:
Ana Magallanes Lopez, North Dakota State University, US, who presented her work on SOLVENT RETENTION CAPACITY: SUPPLEMENTAL SOLVENTS FOR EVALUATION GLUTEN QUALITY
and
Ángel L. Gutiérrez, University of Valladolid, ES, showing work on STUDY OF DIFFERENT PRESOAKING TEMPERATURES OF BUCKWHEAT WHOLE GRAINS TREATED WITH HIGH HYDROSTATIC PRESSURE: EFFECTS ON FUNCTIONAL, TECHNOLOGICAL AND NUTRITIONAL PROPERTIES OF FLOURS