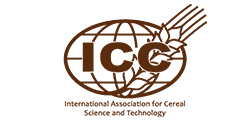 ICC is happy to welcome Dr. Luc Saulnier as new Deputy National Delegate from Country Member France!
Luc Saulnier is research senior scientist at INRAE and assistant-director of BIA research unit located at Nantes INRAE research centre in France. He received a PhD degree from Paul Sabatier University (Toulouse, France) in 1987. His research activity is mainly focused on cell wall polysaccharides especially in cereal grains in relation with their functional properties in food technology and nutritional impact in animal and human. He is author of more than 130 original peer-reviewed international publications.
We look forward to a fruitful collaboration!