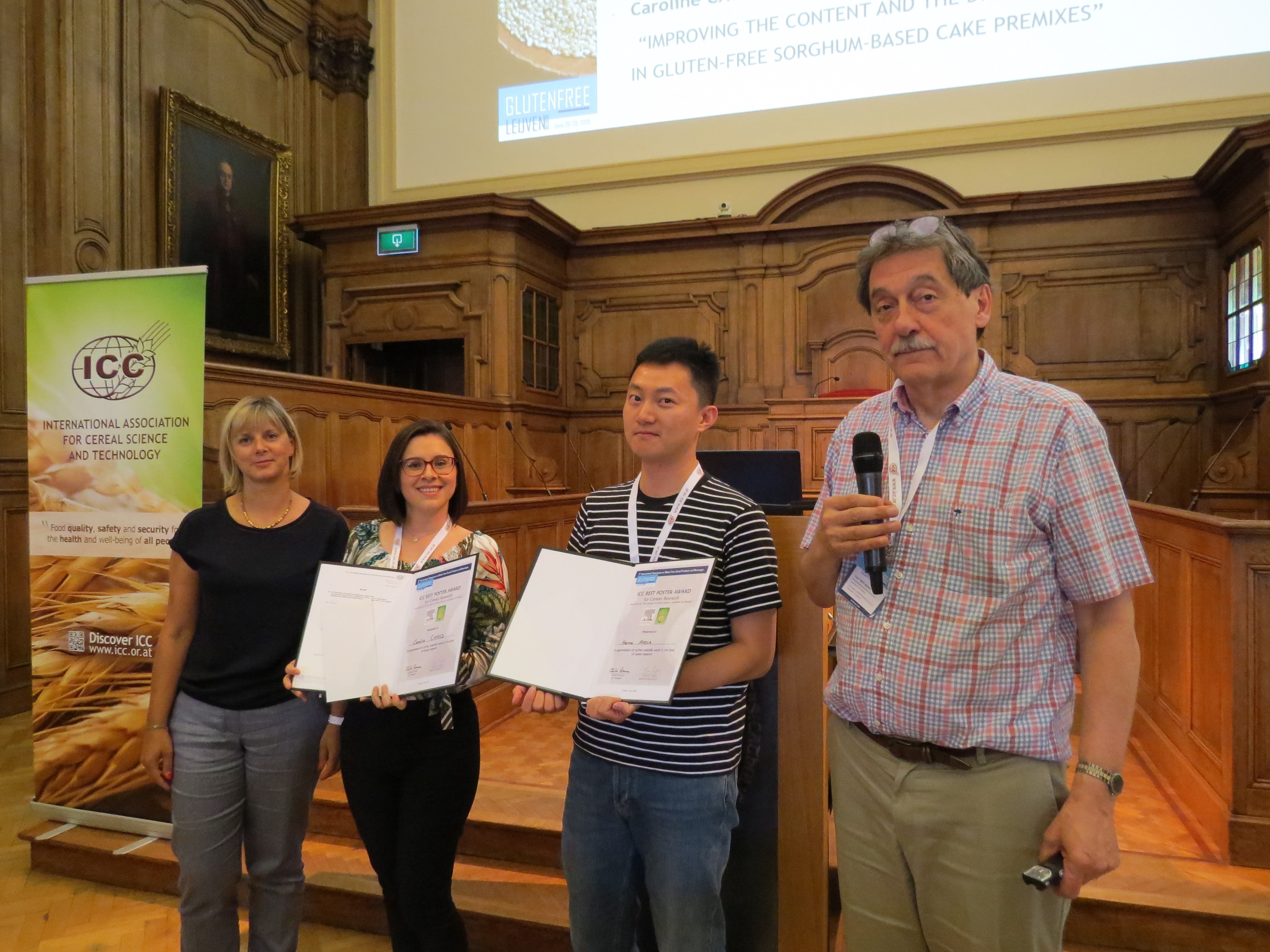 Following a half-day tour to Beneo and the welcome reception in the City Hall, the 5th International Symposium on Gluten-Free Cereal Products and Beverages kicked off in Leuven, Belgium with opening keynote talks by Gerard Govers, Fred Brouns, André De Laporte and Tim Vanuytsel setting the scene for this multi-disciplinary event in gluten-free production in the historic KU Leuven Promotiezaal. The participation of scientists and technologists in the gluten-free sector from around the globe shows the high relevance in industry and health! A corporate and poster exhibition complemented and a networking dinner at the scenic Begijnhof rounded off this fruitful event! 
Scientific and technological updates on gluten-free production during the poster and oral presentations as well as lively personal interaction and networking among the international experts was characteristic for the 5th Gluten-free Symposium. We thank all the sponsors, exhibitors and participants for making this a remarkable event! We also congratulate the young scientists who won one of the awards sponsored by the Journal of Cereal Science and Nestle.
Two best poster awards sponsored by the Journal of Cereal Science, an Elsevier Journal, were granted to young scientists at GF19. Congratulations to the proud winners:
Hanna AHOLA / University of Helsinki (note: a co-author accepted the award on her behalf)
"IMMUNOCHEMICAL ANALYSIS OF OAT PROLAMINS IN EUROPEAN OAT CULTIVARS"
Caroline CAYRES / Federal University of Rio de Janeiro
"IMPROVING THE CONTENT AND THE DIGESTIBILITY OF PROTEIN IN GLUTEN-FREE SORGHUM-BASED CAKE PREMIXES"
Congratulations also to the proud winners of the young scientist awards sponsored by Nestlé:
Hellen WATSON / Ghent University, BE
 "HUNT FOR GLUTEN PEPTIDES IN INDUSTRIAL AN-PEP TREATED MALT BEERS"
Christoph PACZKOWSKI / TUM, DE
 "QUALITY OF GLUTEN FREE BREAD – ALL ABOUT THE GAS INCORPORATION"
 We already look forward to the sixth Symposium in 2022!