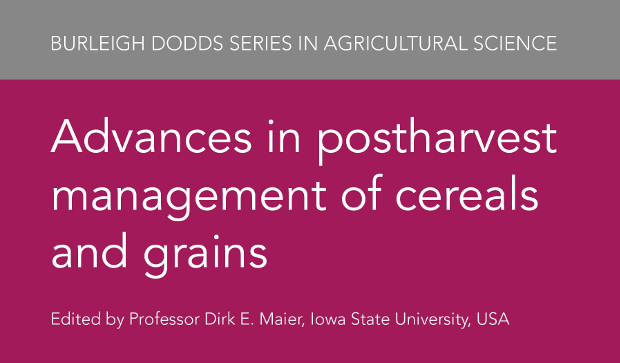 We would like to announce that Burleigh Dodds Science Publishing have an exciting new publication titled, Advances in postharvest management of cereals and grains, edited by Professor Dirk E. Maier, Iowa State University, USA.
Consisting of 13 chapters, the book provides a comprehensive review of the latest research on the causes of postharvest cereal losses, as well as the key research on the detection and control of fungal contaminants.
This collection also includes authoritative discussions led by leading experts on the viability of different technologies implemented to control postharvest losses, such as fumigation, biopesticides, controlled atmospheres and control of fungal contamination.
Find out more information about this new title here.
*Special Offer*
ICC subscribers can benefit from 20% off their purchase of the book if purchased via the Burleigh Dodds website. Simply enter code CEREAL20 at checkout to receive this discount.