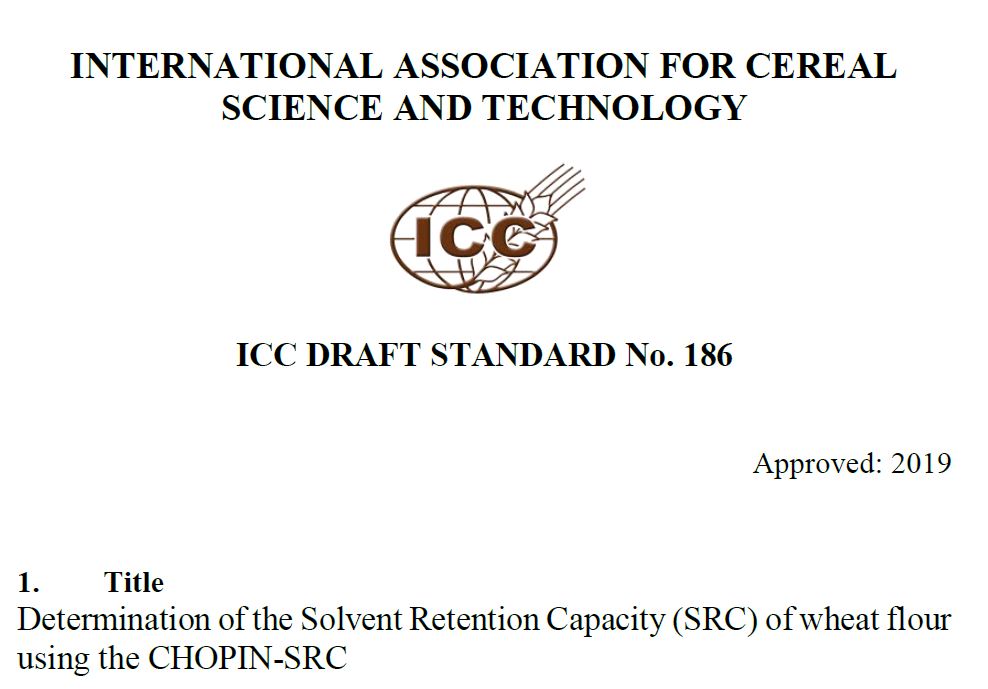 We are happy to present a new Draft ICC Standard:
ICC DRAFT STANDARD No. 186 "Determination of the Solvent Retention Capacity (SRC) of wheat flour using the CHOPIN-SRC"
as well as two Standards approved as regular: 
ICC STANDARD No. 184 "Determination of the mixing quality of wheat flour doughs by high-speed mixing using the doughLAB"
ICC STANDARD No. 185 "Measurement of Total Dietary Fibre in Cereals, Ingredients and Food Products Using the Rapid Integrated TDF Procedure (RINTDF)"
These Standards are available in the online store and can be immediately downloaded!
ICC Members get discounts on Standards purchases - contact us!