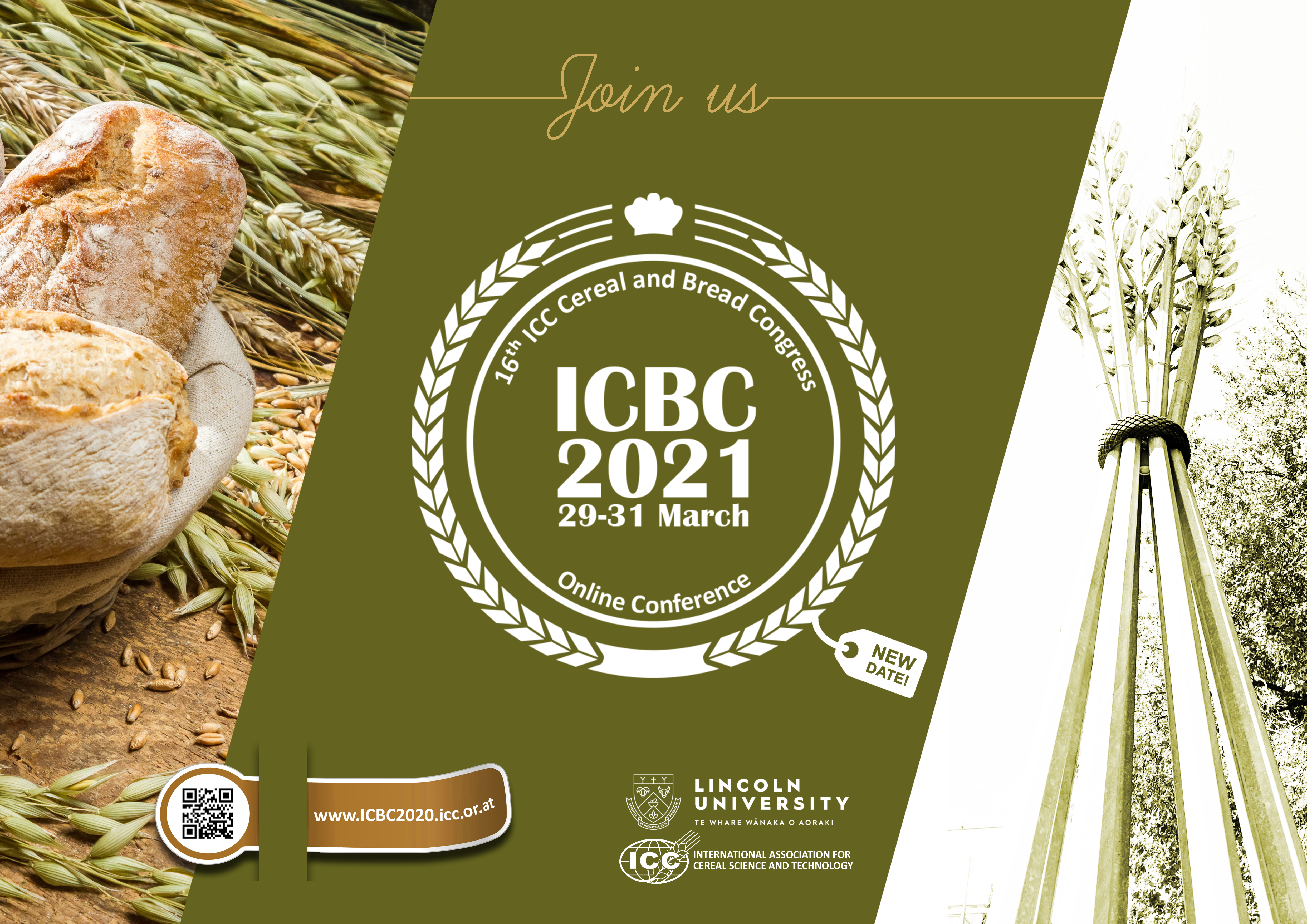 The ICBC2021 is now redesigned as an ONLINE event and will be held from 29 – 31 March 2021 - Join us from the comfort of your own home or office! 

The online 16th ICC Cereal and Bread Congress will give you multidisciplinary and in-depth insight to the hot topics of cereal and bread research and technology in recent years. There will be an online poster display and a best poster award sponsored by the Journal of Cereal Science. A dedicated area for authentic participant interaction and networking is also available to meet peers from all over the globe.

Over 40 international speakers confirmed - see the programme outline HERE

Get your work in front of a focussed group of cereal and bread scientists and technologists from around the world. Showcase your research and your contributions to the field and join your colleagues at the ICBC2021. 
 
 
We look forward to meeting many colleagues and collaborators in a digital way during the ICBC2021 and are excited at the prospect of exploring this new event format!