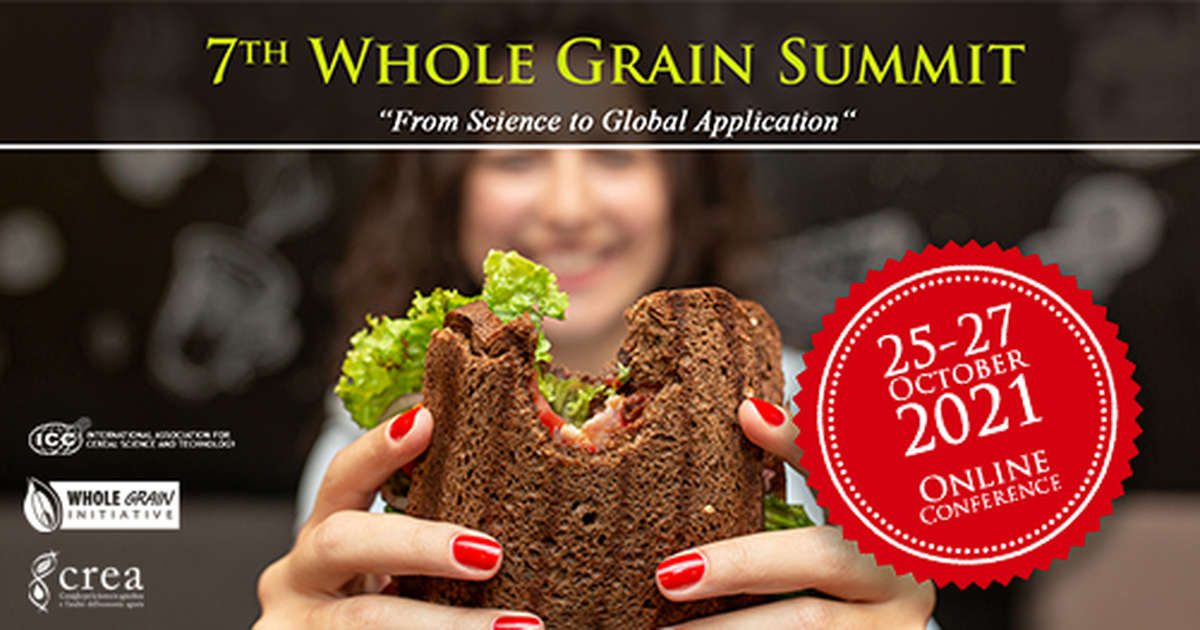 The 7th Whole Grain Summit 2021 (WGS2021), originally planned physically in Rome, was held as online conference from 25-27 October 2021.
At the WGS participants from all sectors, disciplines and cultures collaborated and worked towards understanding why and how to increase consumption of whole grain (WG) foods possibly through collective solutions.
Some 180 experts from 30 countries attended the conference, 26 oral presentations in 8 sessions were presented, partly in parallel sessions, also 35 posters complemented the outstanding scientific programme.
Further, two Best Poster Awards, sponsored by the Journal of Cereal Science, have been awarded for innovative or exceptional work in whole grain cereals and pseudocereals research.
The awardees are:
Rubina Rumler, University of Natural Resources and Life Sciences, Vienna, Austria
Poster title "Sorghum and its potential for the Western Diet"
and
Payal Kapoor, National Agri Food Biotechnology Institute (NABI), India
Poster title "Anthocyanin rich wheat: Food for healthy gut"